Incorporate Color Into Your Kitchen Cabinets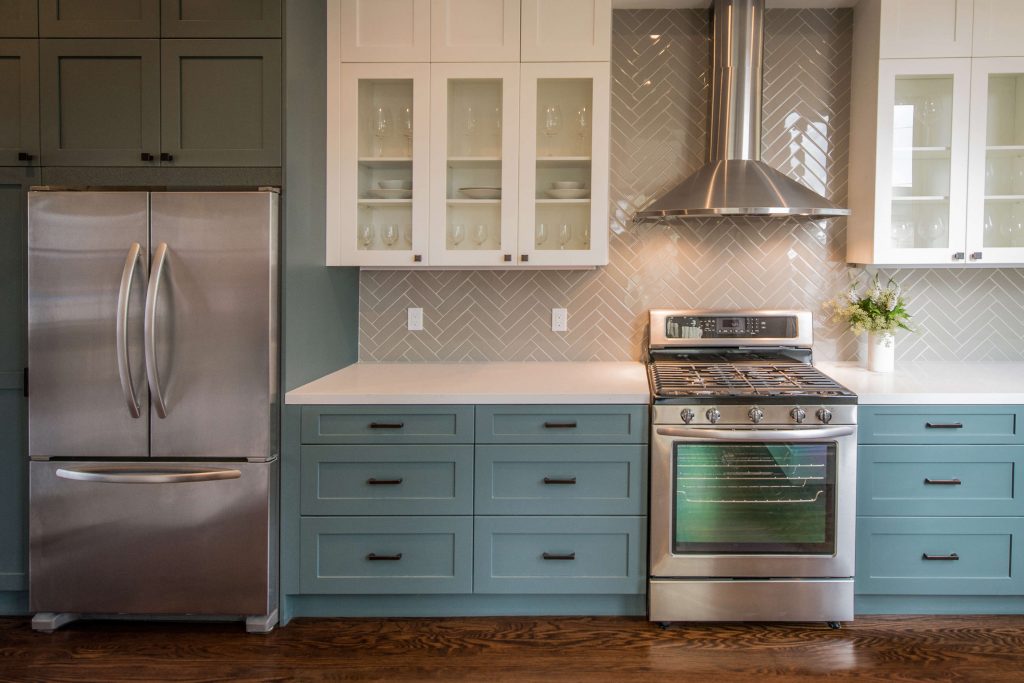 Your kitchen is probably one of the most important areas inside your home. It is where the best home-cooked meals are made and the best place to bond with the family over food. A lot of memories happen in the kitchen that is why, it is important that you keep your kitchen inviting and updated. Generally, kitchens are the most neutral space in your home and are usually painted white. It makes the kitchen look clean, uncluttered, and fresh. However, a beautiful kitchen can also need a pop of color. 
If you are getting bored with your kitchen's current color, why not paint your kitchen cabinets with a new one? Forget about expensive major overhauls or renovations; incorporating color into your kitchen cabinets is a great way to spice up your kitchen area without having the need to spend so much. It's also a great way to showcase your personality and lifestyle.  Your kitchen cabinets are not just functional parts of your kitchen, but they can also be a focal point. 
There are lots of colors that you can choose for your kitchen cabinets but finding the right hue can be challenging. Before you incorporate color into your kitchen cabinets, it is best if you take a look at your kitchen first. If there are already lots of colors, it's best to go with white or neutral cabinets. If your kitchen looks like it needs a touch of color, go for a shade of blue. On the other hand, larger spaces will look great with darker colors on kitchen cabinets such as matte black or slate gray. 
The basics when in painting is to recognize the cool colors and warm colors as it will help you determine the right colors to coordinate on your kitchen cabinetry. Pay attention to your undertones too. Knowing how your undertones work will help you identify colors that will complement each other. 
You can also create some visual interest by going with the two-tone kitchen cabinet trend. A common style is for the top cabinets to be white or a bright neutral color while the bottom cabinets and island have a darker tone. This helps create the illusion of a larger space.
Priming your kitchen cabinet boxes, its doors and drawers will give you professional-style output. Then finish it with latex satin for extra gloss and durability. Painting your kitchen cabinets is definitely one of the many budget-friendly upgrades you can do in your kitchen. You can learn some DIY skills on painting your cabinetry or hire professionals for a definite seamless look. Daring colors are making a comeback into kitchen trends, so why not try something new?