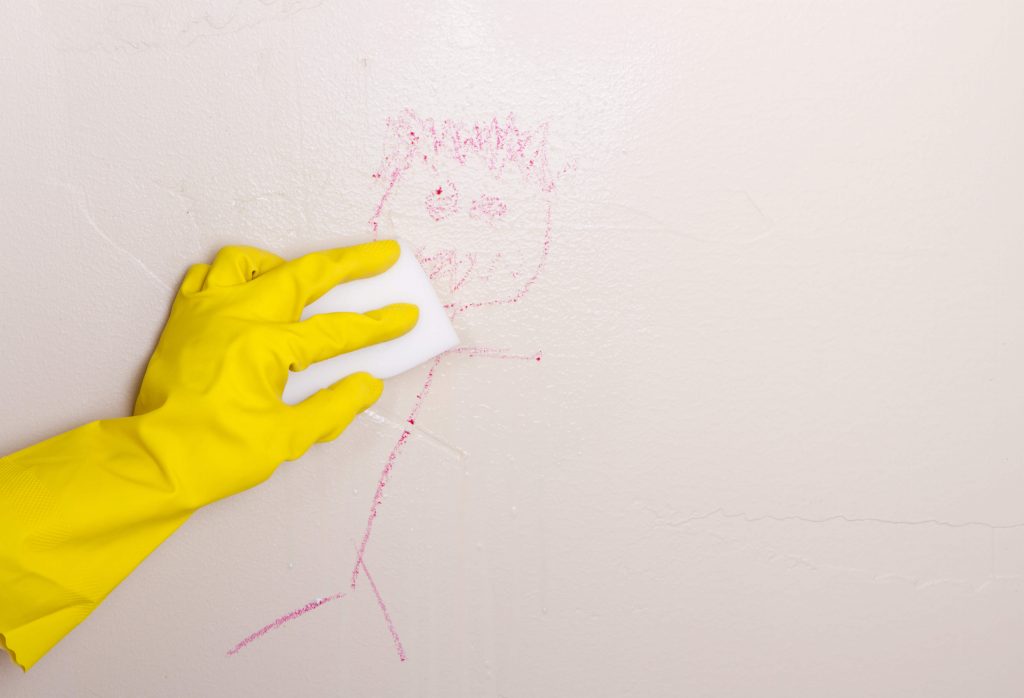 People clean their homes regularly – their floors, furniture, kitchen, bathroom and more. However, most homeowners forget about their walls. You lean on your walls and touch them, like any other part of your home. Therefore, you should also clean them like any other part of your home. Over time, neglect to your walls can ruin a good interior paint job. However, before you pick a cleaning tool for your walls, there are a few things you need to know.
Cleaning Your Painted Walls
Before you clean, remove the surface dust as it can form streaks on your walls. The quickest way to remove it is to use a vacuum cleaner, using a brush attachment. You can also use a lint-free cloth and gently wipe the areas within your reach. Then use a soft broom and cover its bristles with a rag to clean the areas that are already out of your reach. Lastly, you need to spread newspaper or used clothes to your floor so it's easier for you to clean up the excess water.
Cleaning walls with Flat, Satin, and Eggshell Finishes
Chemicals can damage walls with flat, satin, or eggshell finishes, as they are less durable. Make sure to use a gentle cleaner and don't scrub too hard even if you are only using a sponge. Then rinse it with clean water afterwards.
Cleaning Walls with Glossy or Semi-gloss Finishes
Semi-gloss and satin are usually used in home areas such as your kitchen and bathroom since they can stand up to a heavy-duty cleaning. You can use a mild degreaser in some parts, but, still use a soft sponge in removing the dirt.
Cleaning Walls with Latex Paint
The most recommended way to deal with dirt on walls with latex paint is the use of sponge dipped in warm water and a non-abrasive all-purpose cleaner. Make sure to wring the sponge dry first before you rub it gently on the wall. Focus on the parts of the wall that are most dirty. You can also make a paste of baking soda and water to clean the areas with difficulty removing dirt.
Cleaning Walls with an Oil-Based Paint
With walls painted with oil-based paints, you can still clean it using warm water. However, instead of using a cleaner, you can substitute it with a detergent solution or borax since these types of paints attract dust more than latex paints. You can mix an ounce of borax into a pint of water to clean your wall. Make sure to use a soft sponge and wring it until it becomes slightly damp.
When cleaning your painted walls, use two soft sponges – one for washing and the other one for rinsing. You will need towels to dry the rinsed walls/ Keep your walls clean so your room will look fresh and clean – as if it is newly painted! If it ever gets to a point where your walls need a makeover, contact the best interior painting company in the area: DGI Painting! Contact us to learn more about our other interior and exterior services.