Give Your Home A New Fresh Coat Of Paint This Spring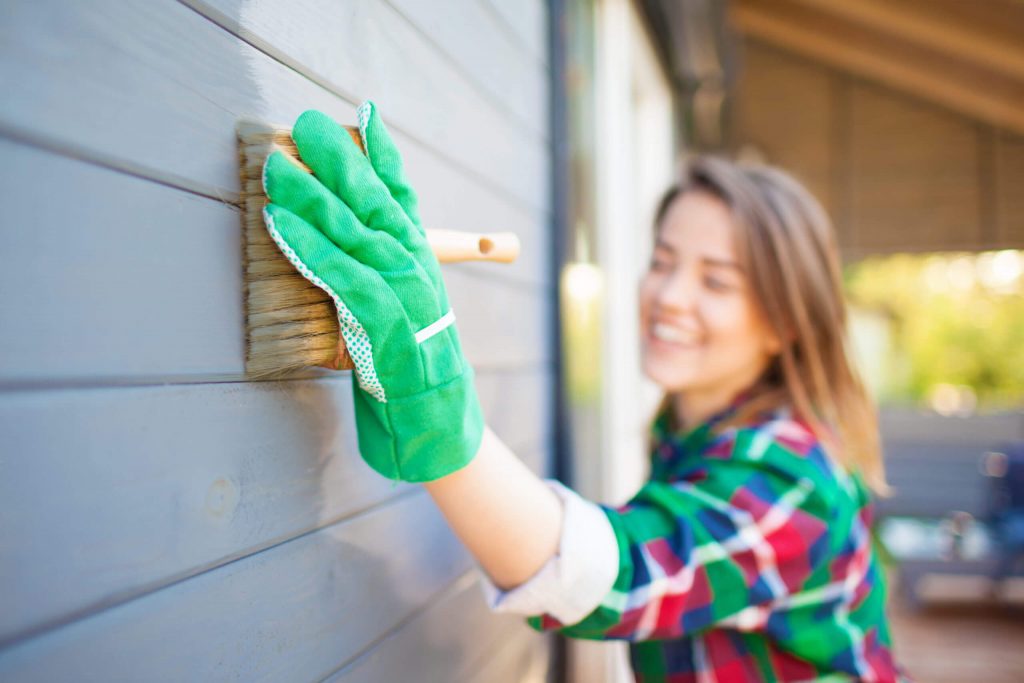 Spring is here! During this time, people get busy with spring cleaning. Usually, they focus more on the interior, leaving the outside of their home unattended. Like the other parts, your home's exterior needs some updating too, especially during spring. People will be spending time outside longer, which means, they will have more time to notice your home's exterior design. Make sure to give them a good impression by giving your home a new fresh coat of paint this spring.
Why Paint Your Home This Spring?
Painting your home can give you an instant facelift and freshen up its look. It can also add new life into your most comfortable place in the world. However, why do it during spring? Apart from the fact that your home will look beautiful and fresh, spring is the perfect season to apply a new fresh coat of paint because of the warm but not hot temperature.  
Paint can be hard to apply when the temperature is too hot or too cold. When it is too hot, the paint can dry in an instant which will cause it to crack. When it is too cold, the paint will dry longer, increasing its risk of getting dirt with debris getting embedded on it when it's all dried up. Spring offers the ideal temperature for painting.
If you are not totally convinced yet, then here are more reasons to do exterior painting in spring:
Boost your home's curb appeal
Your home is your precious investment. Make sure it is in its best state and best appearance. If you are planning to put your home up for sale in the future, then you have to maintain its beauty. Painting your home can attract potential home buyers.
Less foliage in the way
At the start of spring, the trees are not in full bloom yet. It will be easier for the painter to paint your home because there are no branches and landscaping blocking their way. 
Find hidden damages
Painting your home this spring gives you the opportunity to find issues that you don't know existed. Before painting, there are some preparations first and the prep work will reveal many areas that will need repair. You will be given the chance to repair these areas before the condition worsens. 
Your paint is peeling off
The paint will peel off or will look dull over time, especially if it is constantly exposed to harmful elements. For example, the scorching heat of the sun can cause the paint to fade and it weakens the protection the paint provides to your home. Before it can wreak havoc on your home, change your paint and keep your home protected.
When the paint is already expired, it's time to give your home a fresh new coat of paint. Remember, paint has an expiration date too. Always make sure that you check the paint's expiration dates so you will know when you need to paint your home again.