Exterior House Painting: DIY Or Pro?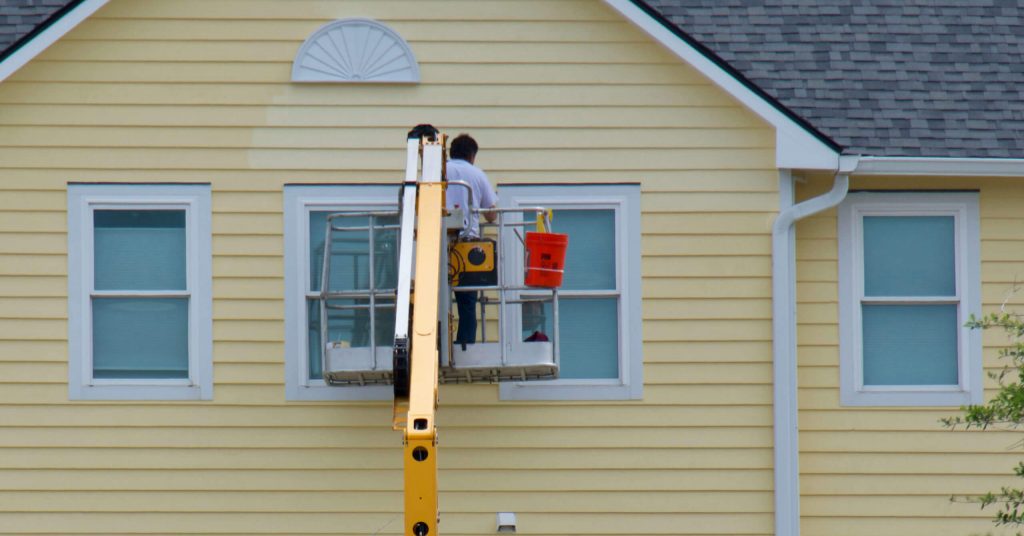 Are you looking for ways to make your home beautiful? Whether you're tired of your home's appearance or just wanted to do something for a change, painting your home's exterior is a great idea. It's a simple project but can be very effective in enhancing your home's curb appeal. Make your home a stand out; give it fresh paint and your home will thank you later.
Refreshing Your Home's Look
Your home's paint might be in need of a refresh or you are just bored of its current color. Whatever it is, changing your exterior house painting can instantly turn your home from drab to fab! There are a lot of colors you can choose from. It can be your favorite color or a color that matches your home's architectural design and theme. However, before you can start painting your home, you must decide first whether you should do the project yourself or hire a pro for your exterior house painting project.
DIY or Pro Exterior House Painting
DIY painting can be a perfect activity for certain people. It can be a very therapeutic process and fun too. You can work at your own pace and complete the job whenever you want.  If you are doing the project correctly, the end result will make you beam with pride. However, before you decide that you can do it on your own; you need to assess your home and your own skills. Do you have the skills, the time and experience to do the job? Is your home easy to paint? 
Hiring a pro
While DIY projects look interesting and fun, there are those that need to be done by the professionals such as exterior house painting. This project requires time, money and effort in order to achieve the best results. The best way to ensure that you will get it is to hire a professional. Here are several benefits you can get if you hire a professional painter to do your exterior house painting:
Saves you time
Professional painters know how to get the job done in a timely manner. With their experience, they can complete the project on the agreed time frame. You can also go to work or finish whatever you need to do while your painting project is still ongoing.
Quality results
Hiring a pro will give you excellent results because they have the right tools and experience. They even use paints specifically calibrated for your area. 
Skills and experience
Professionals have access to supplies needed for the painting job. They know which type of primers, paints and supplies will work best for your home.
Safety and insured
Professionals know how to handle difficulties when doing their job. They know the safety protocols when painting and they give insurance or warranties to their job too.  
Exterior house painting is important since you are investing money on it. You can always choose to do it yourself but if you are not sure with the result and DIY are not your idea, consider hiring a professional to do the job for you.